Our no-cost ministry changes lives through classes, coaching & financial support.
Thursday nights Sept ~ June
Want to restore your financial, relational, emotional and spiritual health and kickstart your dreams?
Our next IMPACT trimester begins September 22nd
Attend a Virtual Orientation
Learn all about IMPACT by attending a virtual orientation with our staff and volunteers.
Affirming Potential is a great first step for pursuing your goals and starting with coaching.
Meet with a Life Coach who will provide guidance and access to funds as goals are met.
Continue Learning
with classes
Take one of our elective classes on healthy relationships, finances and spiritual life.
Commit to life change and make the investment. The impact will be dramatic and inspiring to see!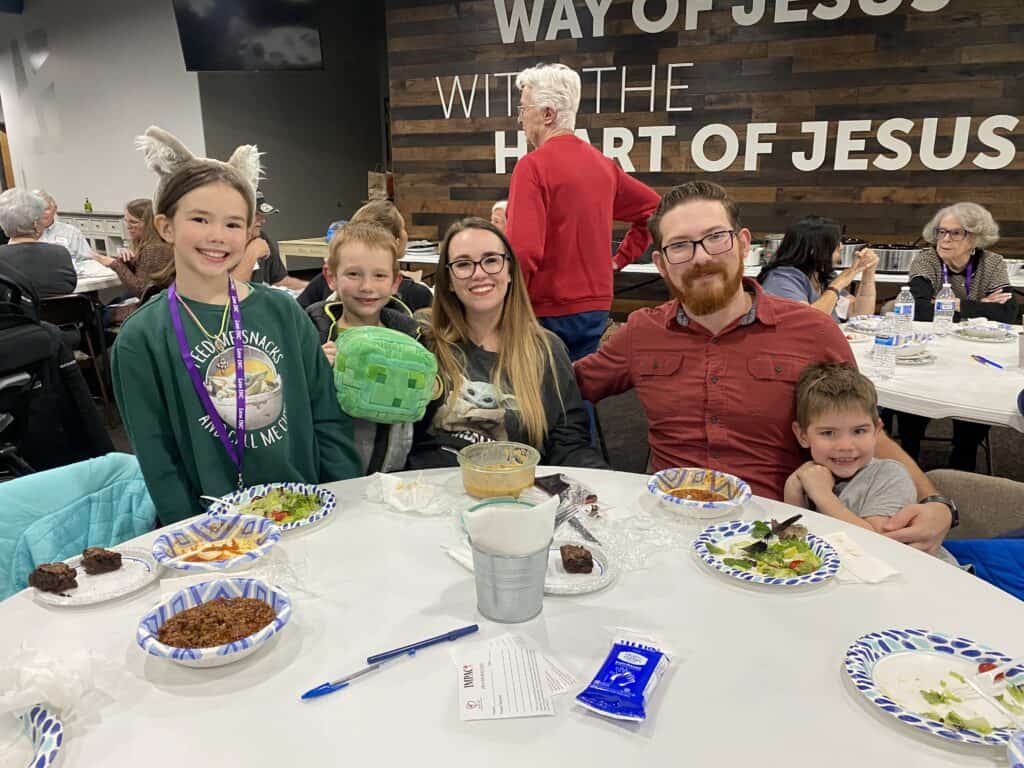 Start with food and fellowship while you connect in community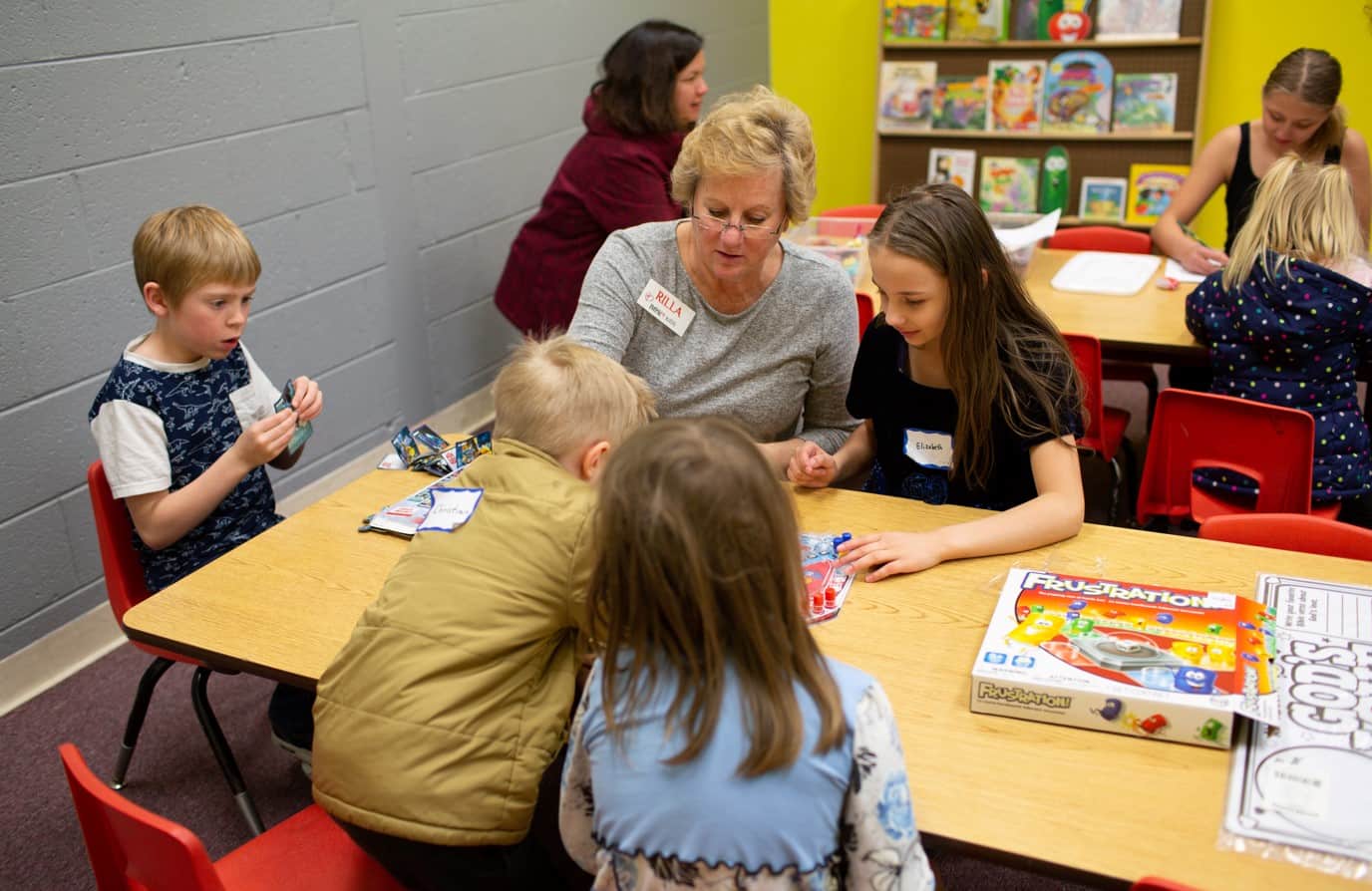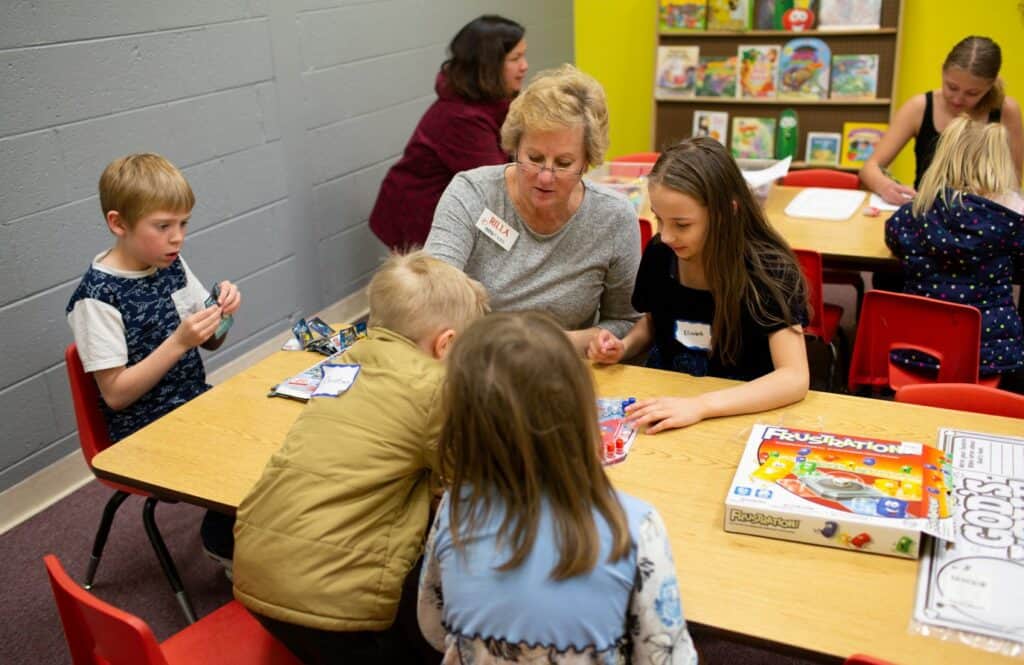 Kids grow in a safe environment while you're learning too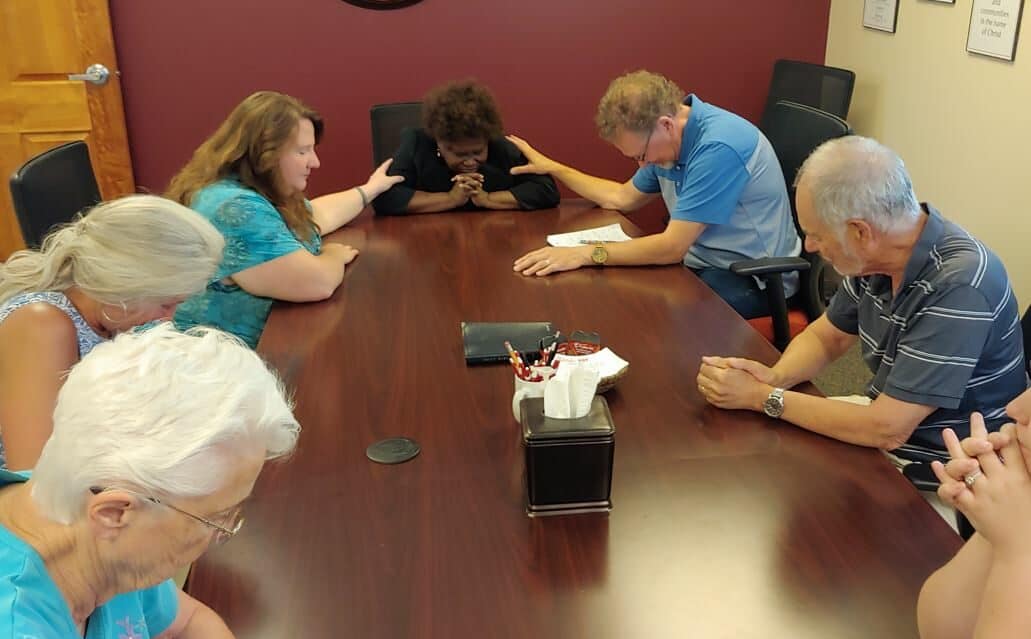 God loves us and hears our prayers. Share your requests.
OFFERED FALL 2022
AFFIRMING POTENTIAL: Are you ready to start living the life you've stopped dreaming about? This life changing class evaluates the physical, emotional, relational, and spiritual areas of your life; building on the foundation that God has created us with intrinsic worth and unique potential. It's personal and specific for each participant as you use the AP Dream Tool to set and achieve goals and steps to live out your God-given potential.
EXPERIENCING GOD'S STORY OF LIFE AND HOPE: This spiritual formation class is practical and realistic, showing that the process of becoming like Christ involves our entire being. Each lesson involves a close examination of a passage of Scripture, identification of timeless theological principles, and personal application for spiritual growth.  

OVERCOME: A class for those affected by mental/emotional health challenges and/or their supporters. Under the guidance of trained facilitators, participants work through this a study guide, which provides practical tools as well as Biblical encouragement and support. The small group setting emphasizes the power of vulnerability in a safe environment. Overcome helps participants experience the abundant life of Christ as children of God, valuable and worth of love.  

SUCCESSFUL LIVING: Do we react to life, or do we respond to life in accordance with God's desire for us? This Life Skills class looks at living life on God's terms and includes dealing with stress, conflict and anger. Join this class if you could use practical ideas, strategies and tips for more successful living. The 8-week topics include "Value-Based Living," "Action-Based Love," and "Increasing Hope" and others.

OFFERED LATER IN THE IMPACT YEAR
BOUNDARIES: Are Do you know when to say YES and how to say NO in difficult relationship situations? Just as homeowners set physical property lines around their land, we need to set mental, physical, emotional, and spiritual boundaries for our lives to help us distinguish what is our responsibility and what is not.
BUDGETING & PERSONAL FINANCE: Do you know God's purpose for your money? Come discover it with us! This course is designed for people who: Are just starting to manage money well. ~ Don't have a lot of extra money to spare. ~ Desire to overcome financial obstacles. ~ Want to save more and pay off debt.
DAILY WALK: Developing a Daily Relationship with God: This thoughtful & insightful course will create a growing curiosity and hunger for a Daily relationship with God. You will find this to be the surest and most reliable way to make any day better and any life more fulfilling.
HOW WE LOVE: Is your relationship stuck, repeating the same old patterns? Our early life experiences, for better or worse, teach us how to love. Despite stumbling through the same troublesome motions over and over, people usually have no idea that there's another way – a better way. Attachment theory experts have created the tools you need to take your relationships to the next level… starting right now.
PARENTING: Do you need sensible and practical ideas that will help you raise a confident and responsible child? The STEP parenting program is an effective training curriculum that focuses on topics important to parents today. This course provides valuable tools which improve communication among family members and lessens conflict. Easy to understand and apply, STEP presents effective skills that can be used immediately.
PRACTICAL LIVING: This course offers ways to not just survive but to THRIVE in your life. Whether it be managing your finances or building resilience and hope; this class will meet you where you struggle day-to-day and set you on a path for success. 
We love seeing the Body of Christ coming together each week to provide dinner, childcare, prayer, classes, coaching and support. If you are passionate about using your gifts and talents to transform lives in our community through the Love of Christ; please considering volunteering!
Our participants often say the best thing about the IMPACT ministry is the sense of community. That starts with food and fellowship. Meal teams sign up for one-time opportunity to bring prepared food to our Thursday night campus ready to serve and eat alongside the IMPACT family. This is a great chance for people to see our ministry in action and get acquianted with our teams.
When can I register for Fall 2022? Registration is currently open.
Who do I contact if I have questions? Reach out to our team at [email protected] or fill out the contact form (above).
Who are Life Skills classes for? Classes are for anyone who is ready & willing to learn more about themselves, form deep connections in a loving, Christian community, and commit to making positive changes in their lives.
How much will classes cost? All classes are free! The only cost to you is the investment of time and commitment that is required to get the most out of the experience.
Is IMPACT meeting in person or via Zoom? IMPACT is back to meeting in person! We will not be offering classes via Zoom unless we must close the campus due to bad weather.
When & where does IMPACT meet? We meet every Thursday at South Fellowship Church (East side of Littleton). A community meal is served at 5:45pm and all classes begin at 6:30pm and end by 8pm.
How long is the Trimester? Our Fall and Winter Trimesters run for 11 weeks while our Spring classes run for 8 weeks,
Do you offer Childcare? Yes indeed, our wonderful Childcare Team all of whom are trained, and background checked, will absolutely love on your kiddos. We provide FREE childcare for kids aged 6 months to 12 years of age.
Is there a way to "see" what an evening at IMPACT is like? Absolutely. Check out the video at the top of this page to see what it is like at an IMPACT evening. Join us for our "Taste of IMPACT" kick-off dinner on Thursday, September 15th. RSVP: https://www.signupgenius.com/go/5080945aea82ca7fc1-taste
Can I just show up and start taking classes? Unfortunately, not. Everyone must register for classes in advance, so that we are able to plan for the meals and to ensure that we have enough workbooks for the classes. If you are bringing your children to IMPACT, be sure to complete the Childcare Registration section. Our IMPACT Registrar will be in touch to confirm your registration and provide you with more details.
How do I get the most out of my IMPACT experience? Like anything else in life, you will get out of the class what you put into it! In order to get the most out of your IMPACT experience we expect you to be on time or early every week, engage with the materials, participate in class and complete any and all homework assignments.