Teia was running on empty in every way. Emotionally exhausted from caring for her youngest child with a disability, struggling to feel supported by her community, physically stressed, and uncertain whether God could be trusted. During one of her routine stops at a local food bank, she gathered information about programs that offered support. One resource led to another and eventually Teia learned of a Love INC ministry in Littleton called IMPACT. With a focus on holistic healing, IMPACT combines coaching, resources, and classes to help people affirm God's calling on their lives and take steps towards a healthier future.
As the reality of facing homelessness sunk in, Teia was ready to make some changes. She began attending IMPACT where she met Terry Bates, Relational Director at Love INC who head's up the IMPACT ministry. Terry became Teia's Navigator, a one-on-one coach to help clients with situations that require intensive support. In Teia's words, "Terry is a goofball," a goofball that quickly "became a part of my family." Terry's good humor helped Teia overcome the looming feeling that she was going to be judged as she started to open up and share the details of the dire-straights that she and her family were facing. Terry listened, calmly and without judgement. He gave her step-by-step guidance on what to do next and for the first time in a very long time, hope shined into Teia's life.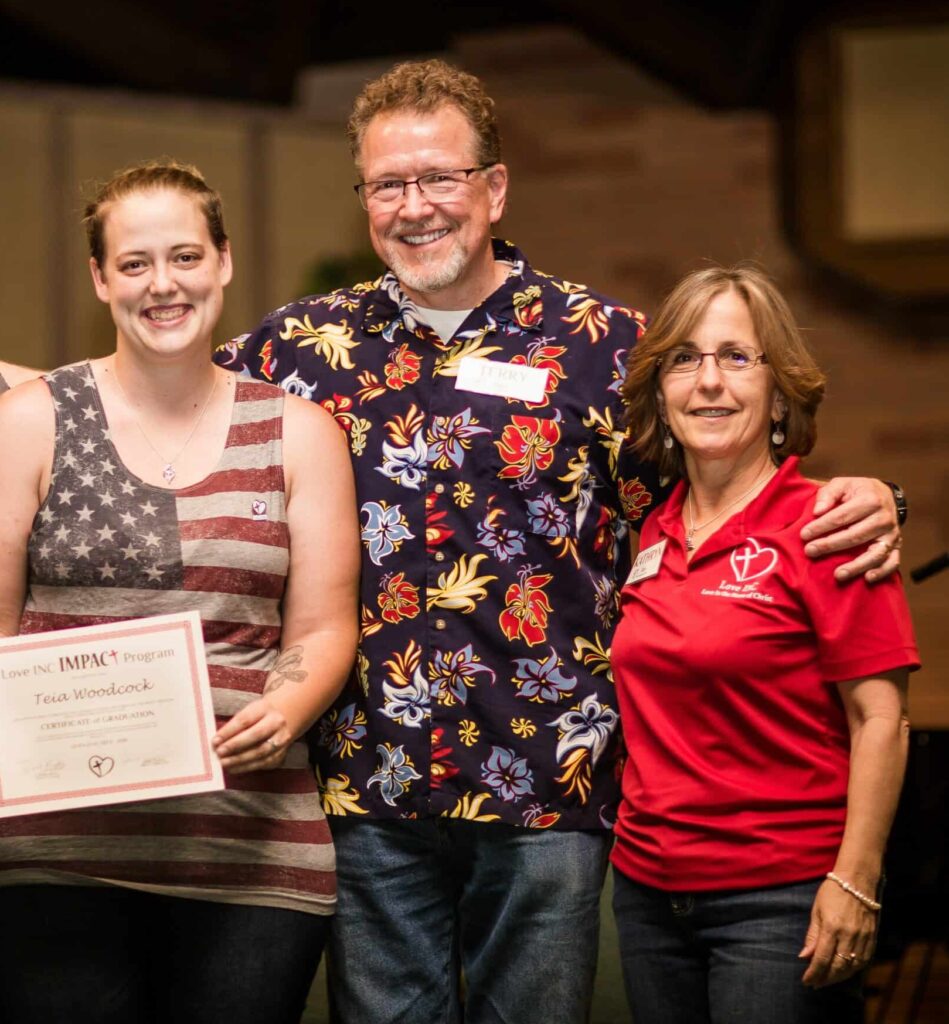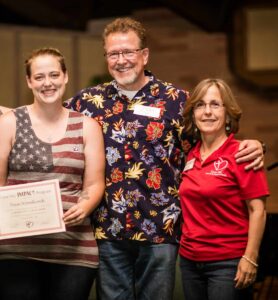 One of the foundational aspects of the IMPACT ministry is that participants are the ones taking the action to heal their lives; it is a hand-up, not a hand-out. Teia made IMPACT her priority, moving her work schedule around to ensure she could make the meetings, turning down social engagements, and whatever else it took to show up. When she did show up, she was ready to work and little by little her financial crisis began to show signs of improvement. During the months of hard work in IMPACT, Teia's finances were not the only aspect of her life that began to heal. With the encouragement and confidence she had been missing for years, Teia sought out the psychiatric support she needed to become healthier. Running in and through all of this outward change was a much deeper change taking place in Teia's heart. There was never a time spent in a navigation session that Teia and Terry did not pray and read scripture together and God was working renewal in Teia. Prayer and scripture became a normal part of Teia's life, "I was trying to trust God again." Teia made a public declaration of this trust when she was baptized and of course, Terry was there by her side to celebrate.
"I realized that God did not abandon me. The trial that I was going through was leading me to greener pastures."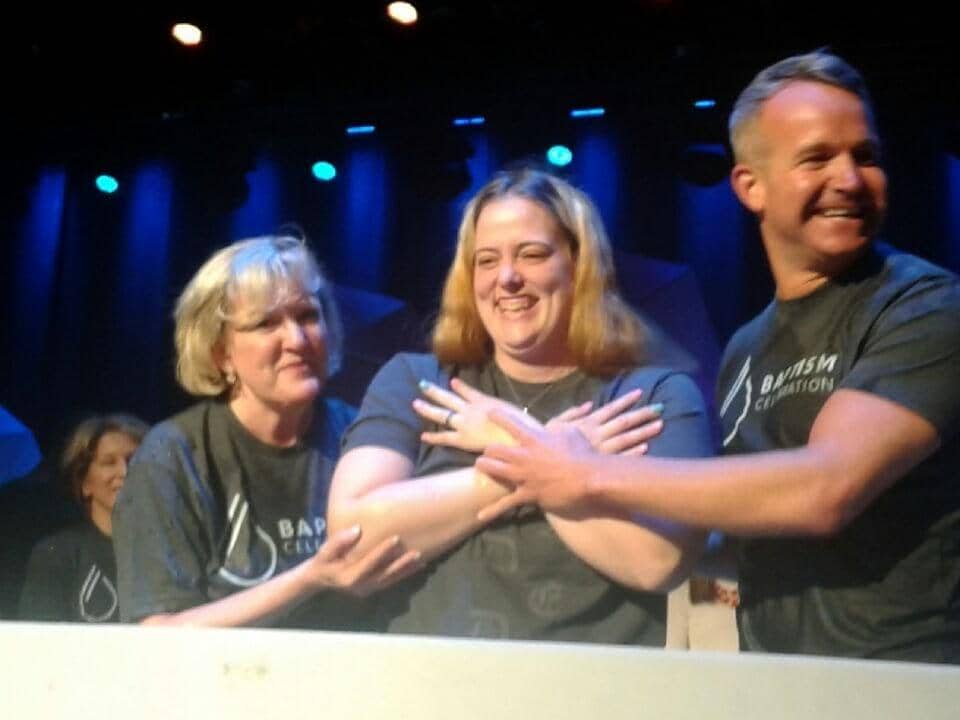 Teia's time with IMPACT came to a close, but her  story of transformation is continuing to this day and has led her to Alabama where her and her husband will become first time homeowners and are free of all kinds of debt: financial, mental, and spiritual. Teia's story reminds us to keep turning the page because you never know what comes next.
"Don't be ashamed. Throw out all your dirty laundry – just get it out there. The weight will come off when you throw it all on that table."
Once on the table, it was the people who sat at the table with her regularly, sorting bills, making plans, setting appointments, that helped Teia's life stabilize, "without them I would still be in debt." Teia's story is one that shows more often than not, a ray of hope appears just as darkness seems to engulf the last bit of light. For Teia, that hope was realized during a conversation with a "goof ball" named Terry.