Look What People Bid On At Harvest 2017!
Just Wait Until Next Year!
Palm Desert Getaway
Spend a week in private home at Indian Ridge Country Club in Palm Desert, CA.
With 4 bedrooms and 4 1/2 bathrooms, it comfortably sleeps 8, but could sleep 10 people.
Located on a private golf course, the house has a swimming pool and hot tub

A 4-some of golf at a public golf course is included

Plus, airfare for 4 people from Denver
Choose from available weeks in November & December 2017 and in January & February 2018
New Year's Eve with the
Denver Broncos!
Five
tickets
to the New Year's Eve Game against the Kansas City Chiefs!
Sunday, December 31, at 2:25 p.m.
Seats located in the South Stands, Row 17 , between the goal posts.

Relax in Arizona:

Spend a Week at a Two Bedroom Casita in Tucson!
1 week stay at the Starr Pass Resorts in Tucson in a 2 bedroom, 2 bath Casita with patio
overlooking the 5-star, 27 hole golf course. Access to golf, dining and spa.

Adjacent to Tucson Saguaro National Park with desert walking and biking trails.

Available Nov. 16-Dec. 13, Jan. 17-27 and after April 16.
Flyfishing in the Colorado Mountains
Spend a week in a two-bedroom (and sofa) cabin on a mountain stream about two miles outside the town of Bailey. This rustic mountain cabin with a waterfall out the front window is located on the North Fork of the South Platte River. It easily sleeps 6 inside and you can add tents outside! Full kitchen (including ice cream maker), games, telescopes, outside fire pit and covered patio. Nearby hiking.

Enjoy a half day flyfishing lesson for four

with Jeff Allen, Pastor at Faith Community Church, who will get you started on this enjoyable adventure.
Bidder's choice: Stay for up to one week in June, July, August, or September 2018 (not Labor Day).
Sports Package
Watch the Denver Nuggets
from two seats in Row 6 (6 rows up and 7 seats from Center Court). Select one game from November to April.
Next, be outside in glorious Colorado weather and play Golf (for 2) at Pinehurst Country Club
(includes the cart)
Tuesday through Thursday, after 1 p.m.
Invite the new friends you met then for Golf (for 4) at Raccoon Creek (includes the cart)
Monday through Thursday (excluding holidays).
Date Night Package
Tired of coming up with something new to do with your spouse? Buy this package and you won't have to worry for a year!
Enjoy a Denver Nuggets Game in Section 126, Row 6 (6 rows up and 7 seats from Center Court).

Select one game from November to April
Take in a movie and dinner at the Alamo Drafthouse Cinema at Aspen Grove
Attend "Peter & Star Catcher" at the Littleton Playhouse January 12 through February 4, 2018
Go to dinner at Bacco Trattoria with a $75 certificate (and your spouse).
Attend the Comedy Works for an evening of laughter
Get away for a night to the Claremont Inn and Winery B&B in Stratton and enjoy one night's lodging

and breakfast. Sunday through Thursday.
Babysitting services for one night also available!
The Kids/Grandkids Package
What to do, what to do—just look at how you can entertain your children or grandchildren on those cloudy—or sunny—days:
Mini Fire Academy Scholarship for one child, 8-12—a unique experience
for a child fascinated by fire trucks! Valid June or July, 2018.
—passes for 10. Spread it out, or be brave and take them with their friends.
—passes for 5 at this fun venture.
Family pack (2 adults & 2 children), a fascinating place for children and train hobbyists!
Go outside and enjoy
with 3 rounds of put-put golf
Then relax and enjoy
A "Pasta Classic" catered meal from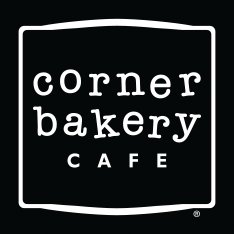 Highlands Ranch, for 10 people
Then visit
—with a $25 certificate.
Great American Beer Fest 2018
Two tickets to the annual Great American Beer Festival next Fall, 2018,

at the Denver Convention Center featuring over 800 breweries and over 3800 beers.
(Not all have to be tasted!) Includes 2 six packs featuring a variety of Boulder Beer.
"Mystery Bowls" include
certificates for restaurants, entertainments, services for values up and over $100.
Purchase a $25 bowl or a $50 bowl (or more!) and be surprised with a great gift certificate for places such as

Skate City, Hampden Sip & Paint, Canvas & Cocktails, Costco, Olive Garden, Safeway, Smokin Fins, Yard House, Harvest Bread, Texas Road House,

Angelos Taverna,



The Corner Bakery, Cabellas, The Melting Pot, Evergreen Dance, Georgetown Railroad, Lapels Cleaners, and The Fort and Sunday Brunch at The Broadmoor plus more!
Watch here for new listings!!!
Our mission is to mobilize the Church to transform lives
and communities in the Name of Christ.
Love INC of Littleton is a 501(c)(3) nonprofit company.
Mailing address: PO Box 787 Littleton, CO 80160
Administrative Line: 303-798-0037
Helpline: 303-794-5683 (LOVE)
Located at: 5854 S Datura, Littleton, CO 80120
Visit us on Facebook